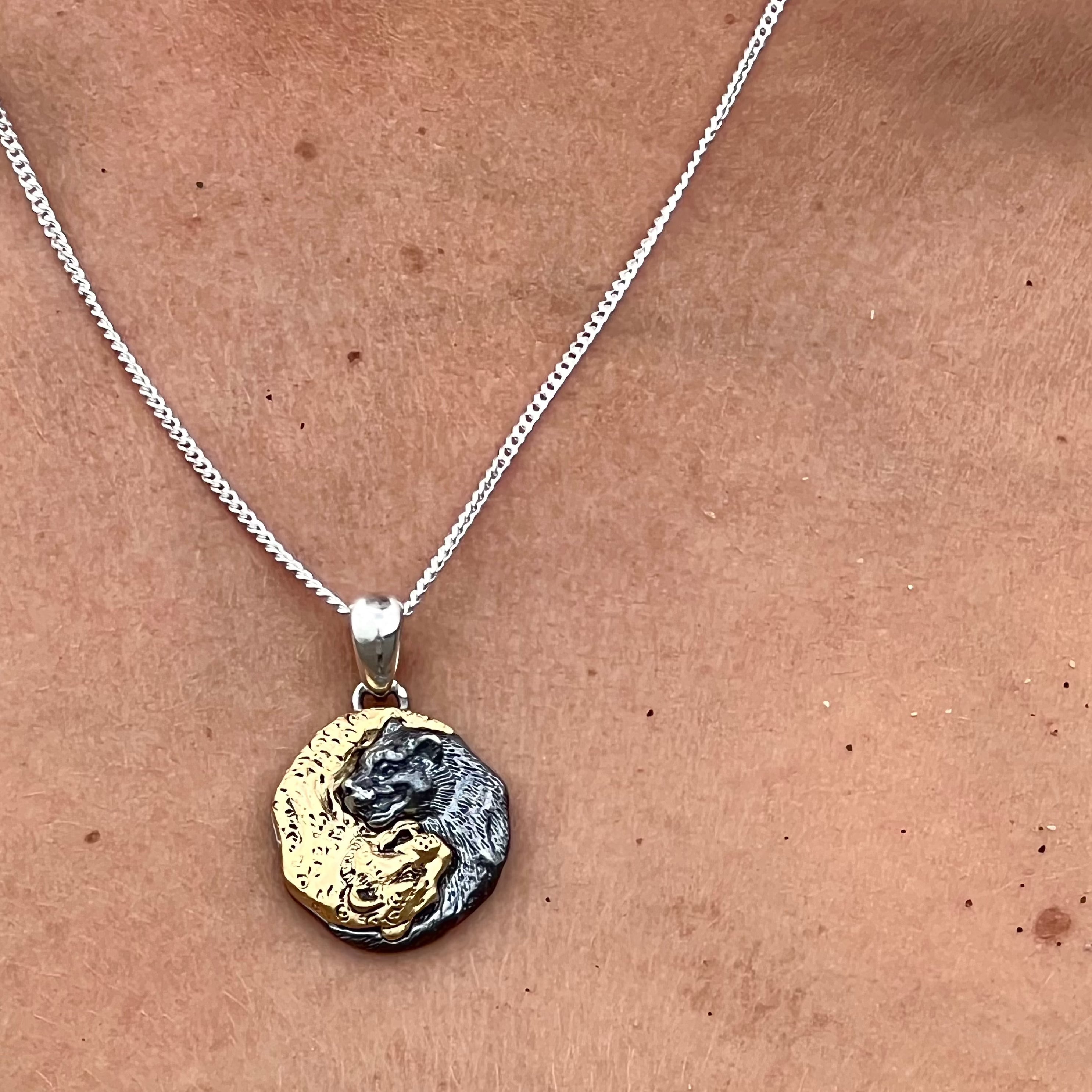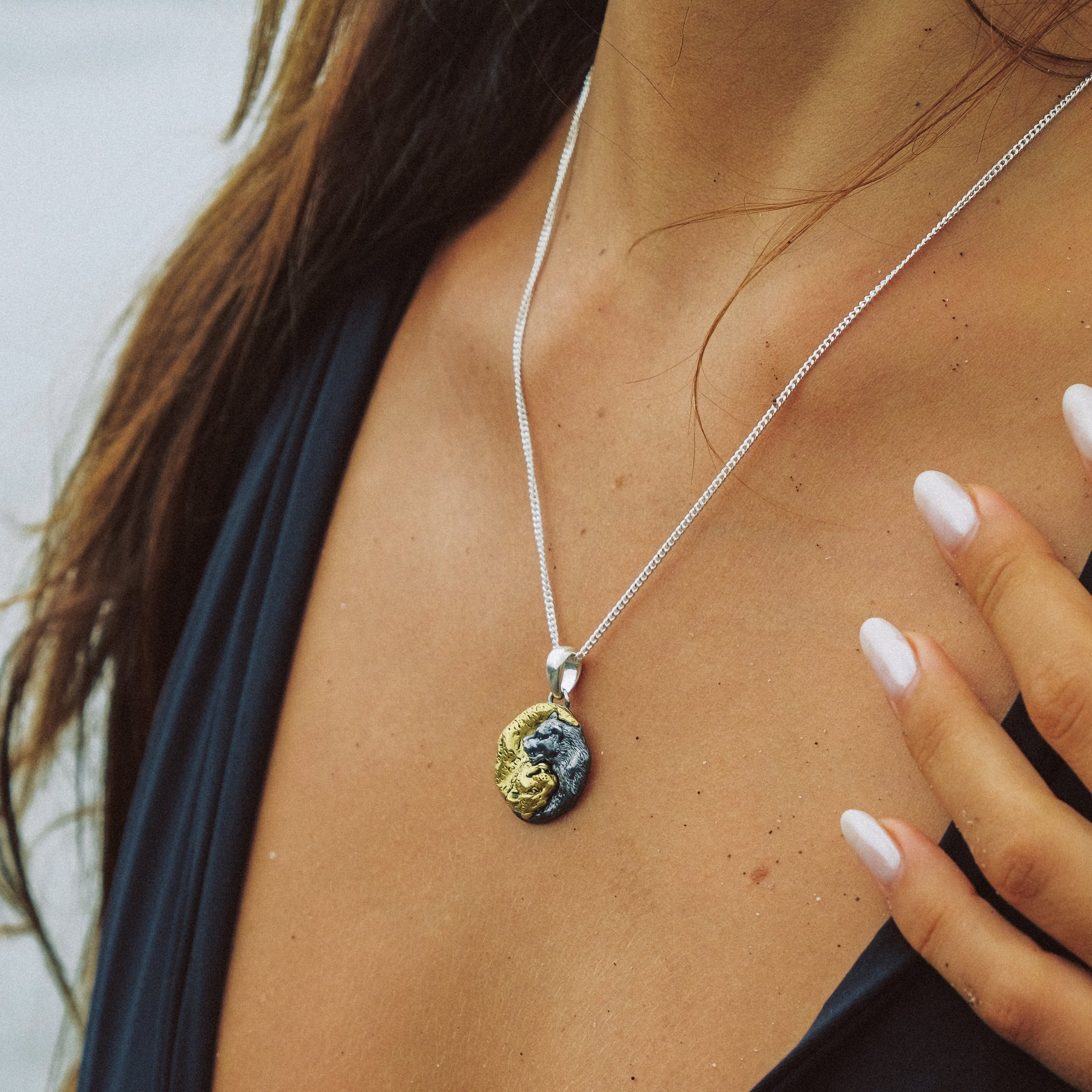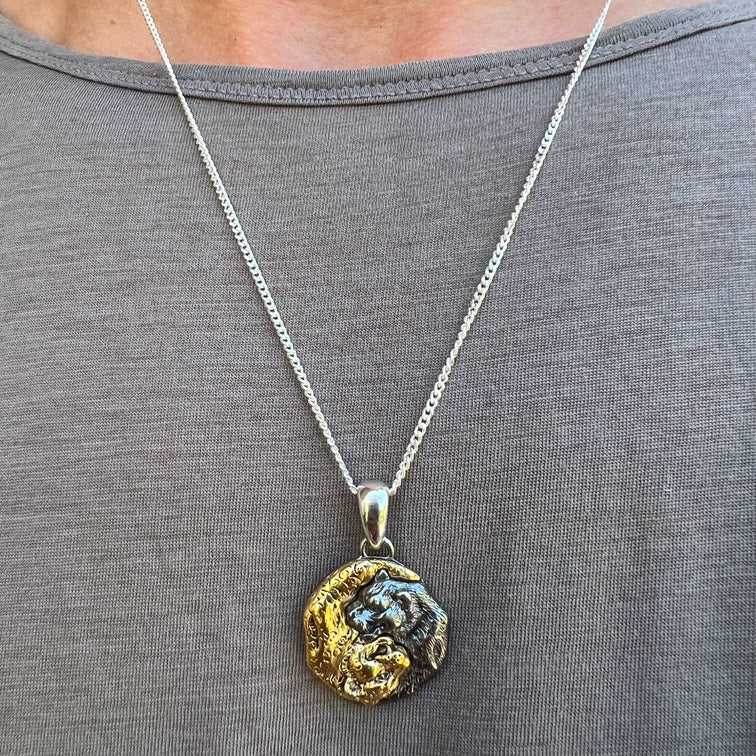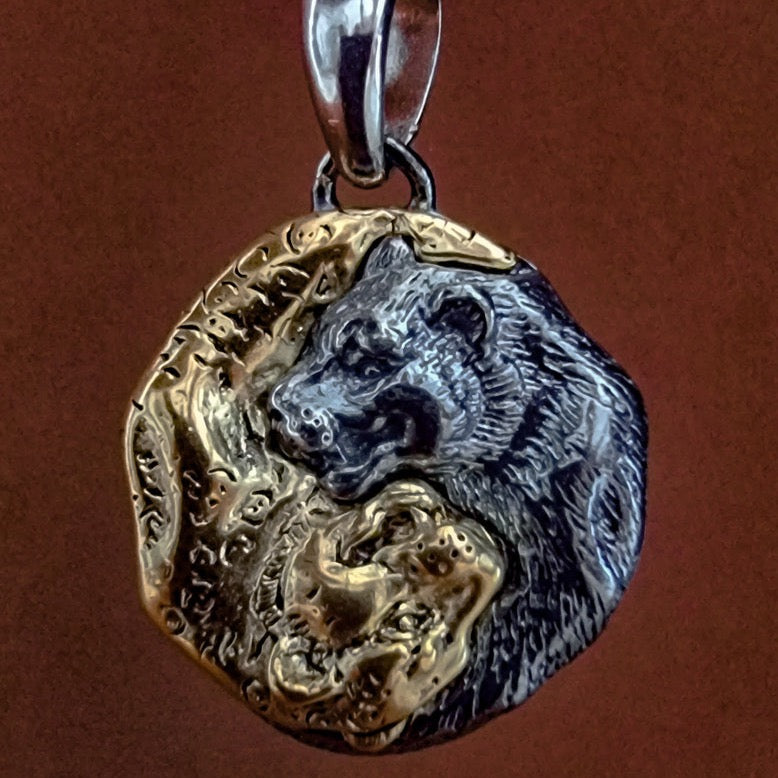 YIN-YANG TIGER NECKLACE IN GOLD & SILVER
Description
Yin and yang represent opposite forces that, when they are joined, represent everything in the natural world. Together they represent the way they need to be carefully balanced to be complete. The tiger is often represented in yin and yang. The gold tiger is more calculating and patient, while the darker tiger is more intense and fiery. Let this pendant help us find our balance in life.   

• Half 18ct gold and half 925 sterling silver
• Handcrafted by master silversmiths in Bali 
• Includes a 50cm Figaro chain with a 5cm extension 
• 10 Grams 
• Made to last 
 Price match guarantee: Other designs similar to our level of craftsmanship can cost 3X times more ✔️
Shipping details
We offer free express international shipping on all orders. Orders will be shipped from Bali, Indonesia via FedEx the same or next day.
FREE EXPRESS INTERNATIONAL SHIPPING
EUROPE: 4-6 business days (FedEx)
NORTH AMERICA: 4-7 business days (FedEx
SOUTH AMERICA: 4-8 business days (FedEx)
OCEANIA: 4-7 business days (FedEx)
ASIA: 2-6 business days (FedEx)
Countries import duty & tax upon arrival will be the receivers responsibility
World Class Craftsmanship & Quality
Every piece of jewelry is handcrafted to perfection in the heart of Bali. With a highly skilled team of master silversmiths with over 600+ years of exp; unique skills passed down from generation to generation, allow us to craft details other designs miss...
Material
Silver - Solid 925 sterling silver
Gold - Solid 925 sterling silver base with 2mm thick 18ct gold plating
1-Year Warranty
We offer a 1-year warranty on all of our jewelry. And our sterling silver jewelry lasting up to a lifetime.
Every piece is handcrafted in Bali by master silversmiths, Bali is home to some of the most skilful and gifted silversmiths in the world
14-Day Returns
We are very confident in our quality that if you are unhappy with your item or you ordered the wrong size, we will accept returns 14 days after it has arrived, no questions asked. (The jewelry must be kept in the same condition or like new)
FREQUENTLY ASKED QUESTIONS
Can i wear my jewelry in the shower?
Yes, you can wear our jewelry in the shower, just avoid wearing it in the sea as the salt can slowly effect the colour.
Can I return the jewelry if it does not fit or suite me?
Yes! you can return the item back to us risk free and kept in the same or similar condition and we will give you a refund or exchange
Do you offer warranty?
Yes we offer 1 year warranty subject to review of the item